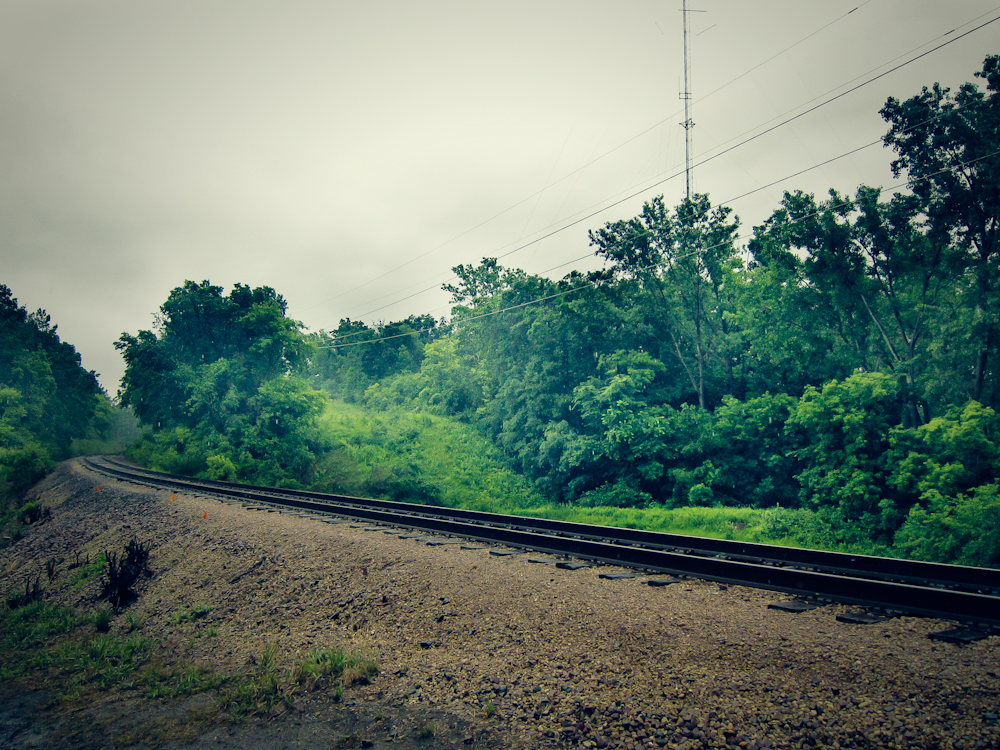 Taking the Luce Line trail from Wayzata back to Minneapolis in the rain.
Tuesdays are looking to be good show dates. Last Tuesday I went to see The Mountain Goats with my friends Danaca and Levi which was pretty awesome. The band Communist Daughter opened up for them and I ended up really liking them. They were not at all what I expected. This Tuesday I will be seeing Against Me!, which will be good even if they only play a few of their older songs. The last time I saw them was with Andrew Jackson Jihad in Arizona where AJJ was double booked and actually played both shows. I doubt this time will be nearly as great, but good music is like good pizza. Even when it is bad it is still pretty good.
I have been doing pretty well getting myself ready for the trip up to Brainerd, MN. I can do 40 miles pretty easily and way under 3 hours. Thursday night after work I went for a 40 mile ride, and yesterday I went for one as well… so far so good. I had to replace my rear tire though as it basically became shredded after one of the 40 mile rides, much of it through gravel. I am thinking about doing the same for the front as a precaution, but it is only 140 miles up to Brainerd, which isn't really THAT far. Anyhow, here is a photo from the Saturday ride.
It was also nice to find out the GPS does work in rain. I had a chance to test that out thoroughly.
Anyhow, in other news I also have a bike trailer and a new office chair thanks to my boss. Already made two trips with the bike trailer. One was to pick up the office chair and the other to grab a million groceries. Loads of soda (12 pack of Barq's Root Beer, 2x 6 pack of Sanpellegrino), orange juice, grape juice, chocolate cake, pretzels, pasta, gushers, and a bunch of other stuff fit great. Ah, summer.
Last week was great. Sunny came up from California and we rode bikes around the city. I showed her the nooks and crannies of nature in this city, as well as some vegan friendly restaurants. I realized after she left we didn't see any of the museums or artistic aspects of the city, but I will just save that to entice her later (mwahahaha). I really should have taken more photos of her and us, but I just wasn't thinking about that. We had a great time though and definitely filled our days with adventures.
Sunny and I found a nice beach by the Mississippi that had a nice walking trail running alongside. Seeing the trail made me excited to get a mountain bike for the coming winter. The path might be a little difficult on a single speed (winter + gears = no gears anyway). We also headed to The Depot with Danaca and had some awesome food. The first night though we had to go to Pizza Luce. For me, Pizza Luce really is Minneapolis cuisine. Between that place fueling IndyMedia during the RNC and it being my last hearty meal on my bike ride to South Dakota it just has a lot of awesome memories. Minneapolis, your food rocks.
Some side notes: I finally picked up a GPS and started logging my longer rides. Anything under a few miles though I leave the GPS off the bike so I don't have to take it off every time I go into a place. According to the data from the last ~10 mile ride I averaged 16.4mph, and I just ordered some clipless pedals on ebay because mine are on the touring bike. My boss is also coming into town tomorrow, and my family later this month, so it looks like this is the time for people to visit the north.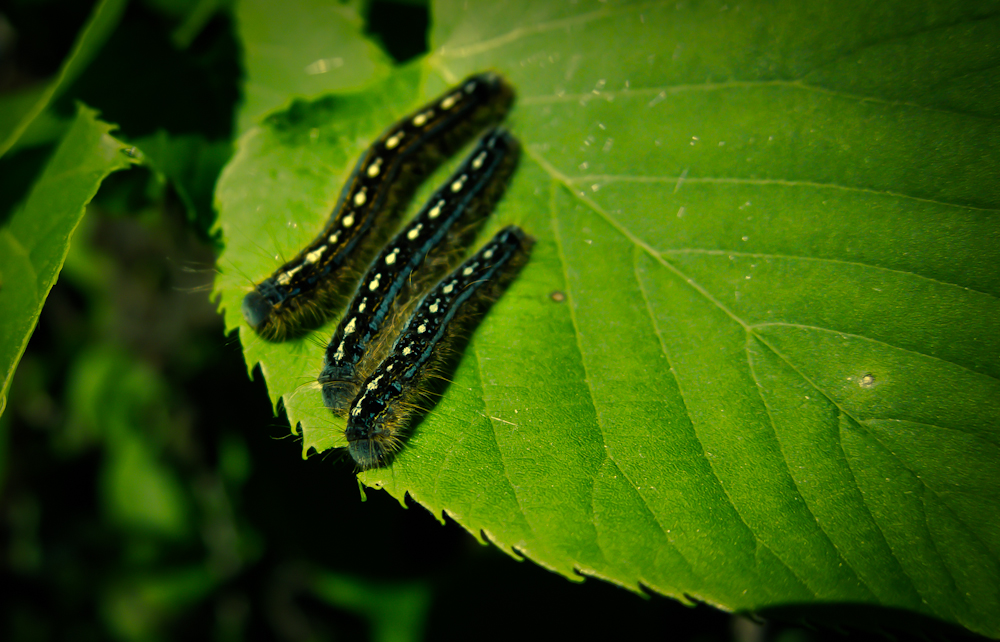 Sunny and I found a bunch of caterpillars while biking around.