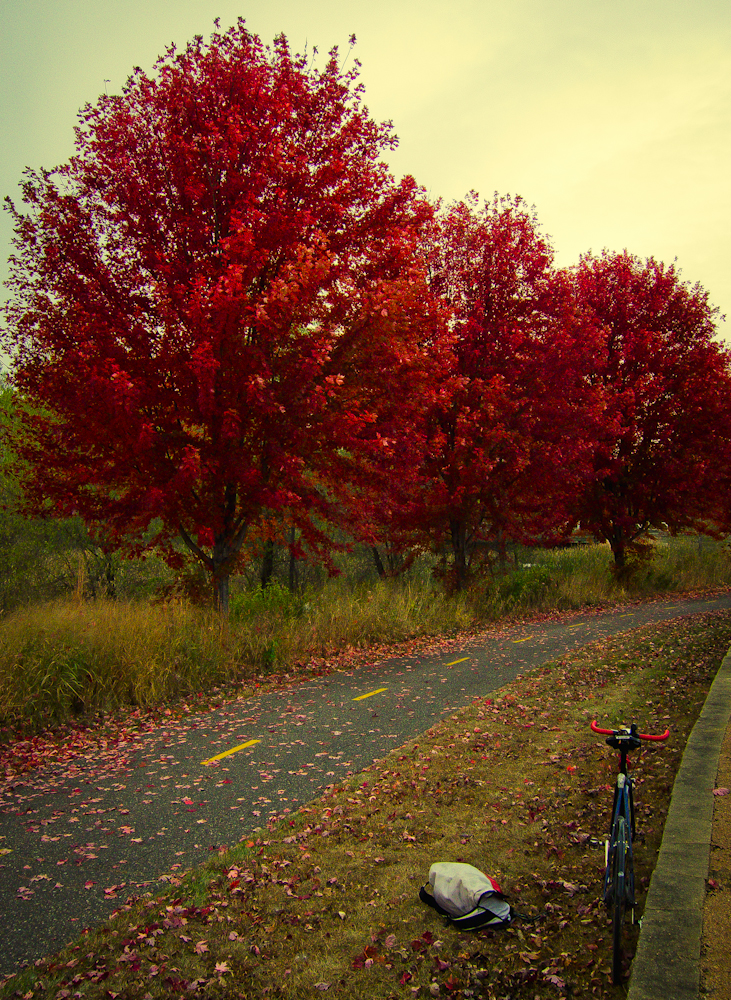 I had a beautiful 37 mile ride today.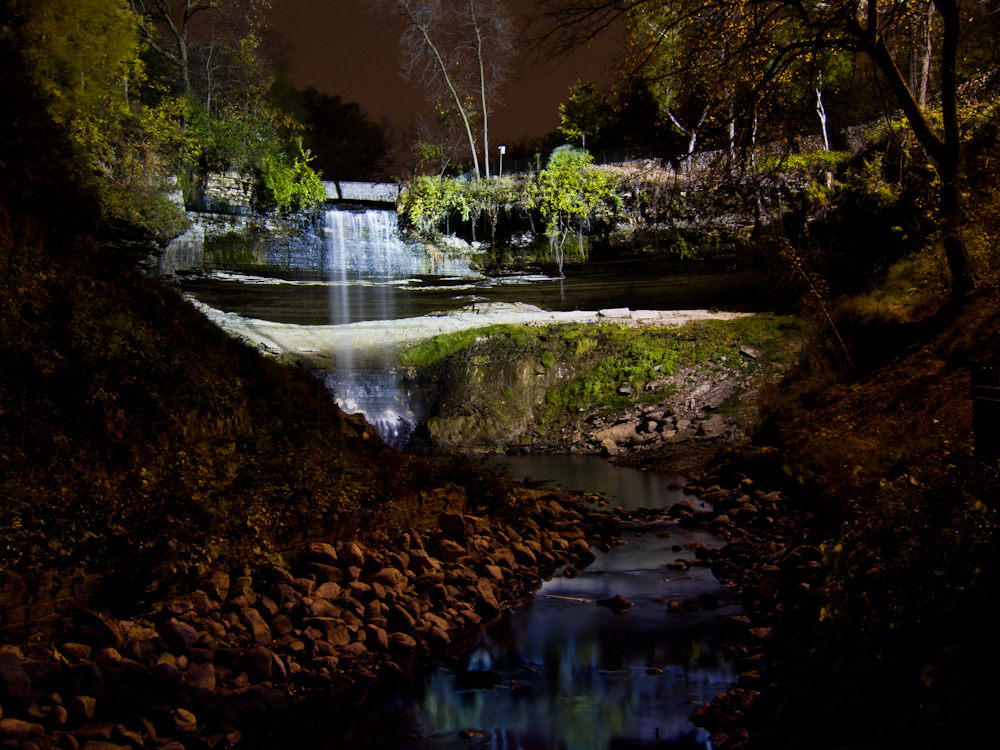 Taken at the Minnehaha Falls tonight
Andrew Jackson Jihad and Evan from 'Into It. Over It.' opened for Frank Turner last night at The Triple Rock. After a text from Ben saying he got into the states at 3:30am, Norman and I headed over to Hard Times with Ben while Sean slept. Afterward Norman and I headed to Jamba Juice so he could return a wallet someone lost. After the ride yesterday I figured I should get some protein and had one of the most delicious peanut butter smoothies ever. I think the weekend was just incredible overall. We headed back to the apartment to wrap up some things, before grabbing some real food at The Triple Rock.
Once we got to the Triple rock we all sat down for some AMAZING food. I suck at names, but Justin from Off with their Heads and his girlfriend (wife?) joined us as well which was fun. Minneapolis has such a wonderful music scene. I was a little unenthusiastic about seeing the opening band after listening to a couple tracks from 'Into It. Over it.', but Evan is really great live and I ended up picking up an LP from him. The holy hitch seemed to be my camera flash batteries dying during AJJ's set. If just listening and singing along instead of taking photos was the worst thing to happen in a day, that is a pretty awesome day. I am excited to see some other people's photos from the show, as I was pretty out of practice (months) and want to just see some great photos from the night. Here are some of the photos from the night.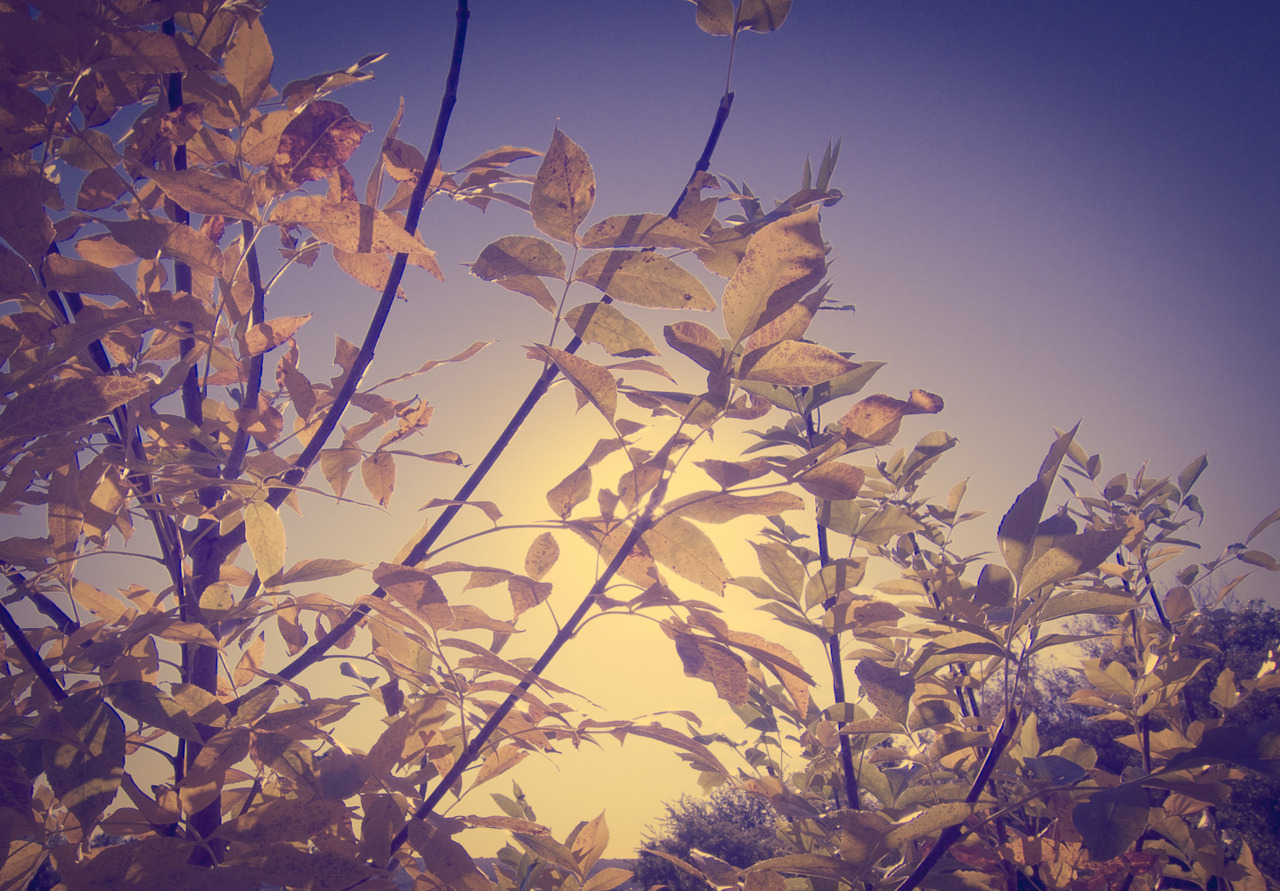 Taken during a 60+ mile bicycle ride today.
I have been missing out on quite a few rides in order to finish up a couple projects with work that had missed their deadline due to feature creep. Today though… today I did over 60 miles which was nice. Unfortunately I am pretty out of shape , especially while using a fixed gear in Wisconsin. I was thinking of trying to make it up to Duluth before it gets cold, but I think I would miss having gears too much for that, and my touring bike still has a broken fork. If I can get some more riding in during the week, maybe I can get to where I would feel comfortable doing over 100 miles a day once again.
The Route