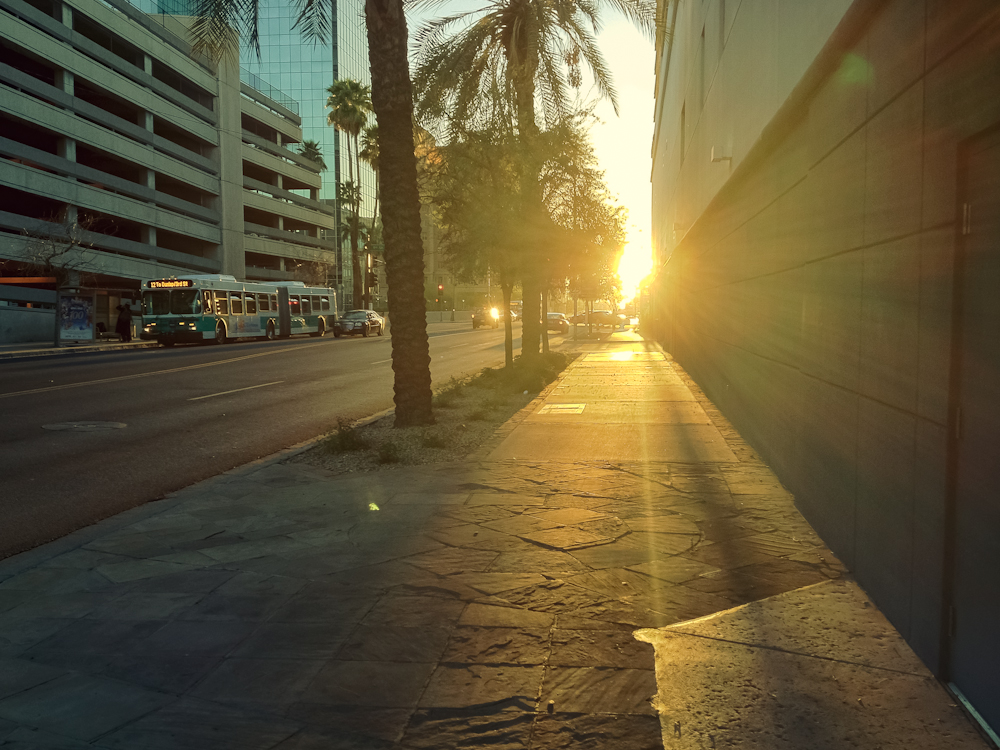 Not my best work, but I thought some Phoenix lovers might appreciate it. 
Friday
My weekend was pretty awesome. Friday night started with seeing the movie "Hunger Games" which people seem to have been clamoring to watch. After the movie got out I decided to just hang out in Downtown Phoenix and grab some food before the concert. While on my walk to Five Guys (first time there) I took a few photos I liked.
After I made it to Five Guys I sat down for some food until my brother made it up to the downtown area. We then headed down to The Trunkspace for a great show with Emporor X playing with bands from L.A. (Body Parts) and Sweden (Solander). Body Parts gave me a free CD which was really nice of them, so I gave them the three dollars I had on me after picking up Solander's record.
Saturday
Andrew Jackson Jihad, Laura Stevenson and the Cans, and Roar played a show at Crescent Ballroom which had tons of people. Naomi and her new boyfriend showed up for the show despite being sick, along with Mike, Ben (Porches), Matt Neff (from YEARS ago) and others. SO MANY PEOPLE! It was a little awkward before people started showing up, so I played Batman by hanging out on the ledge of the nearest parking garage.
Sunday
After having brunch with my grandpa, my brother and I went by the bike shop to pick up some puncture proof supplies for the bike. New tires and new heavy duty tubes are now on my old maroon Raleigh, so both my brother and I have ridable road bikes down here. Definitely more busy than my usual weekends, but it was nice.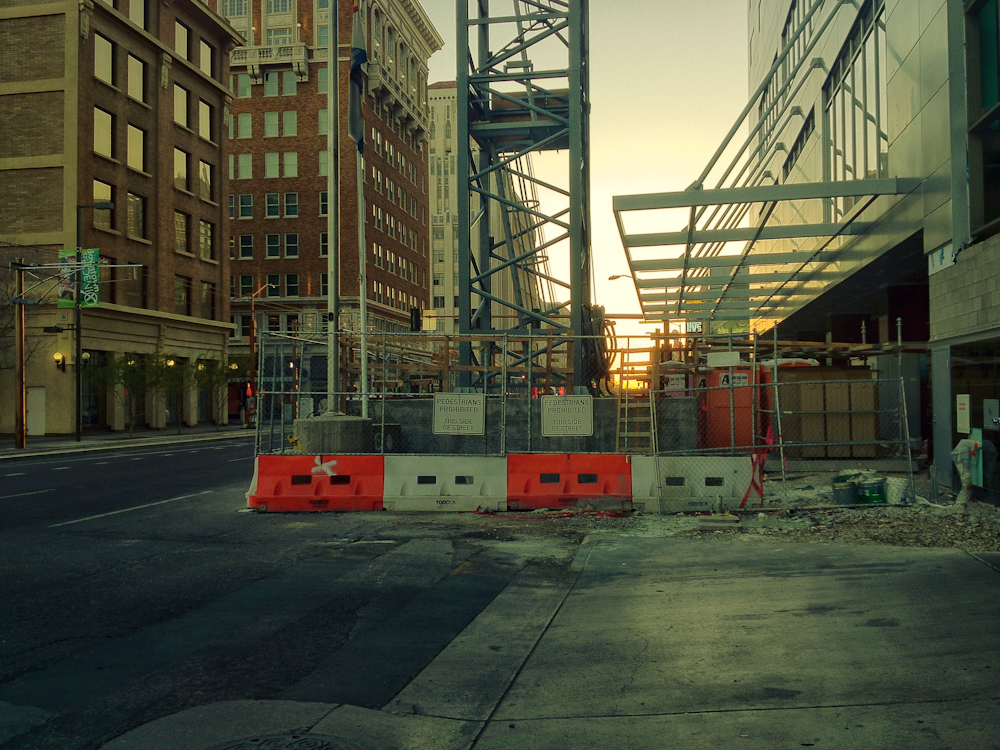 Downtown Phoenix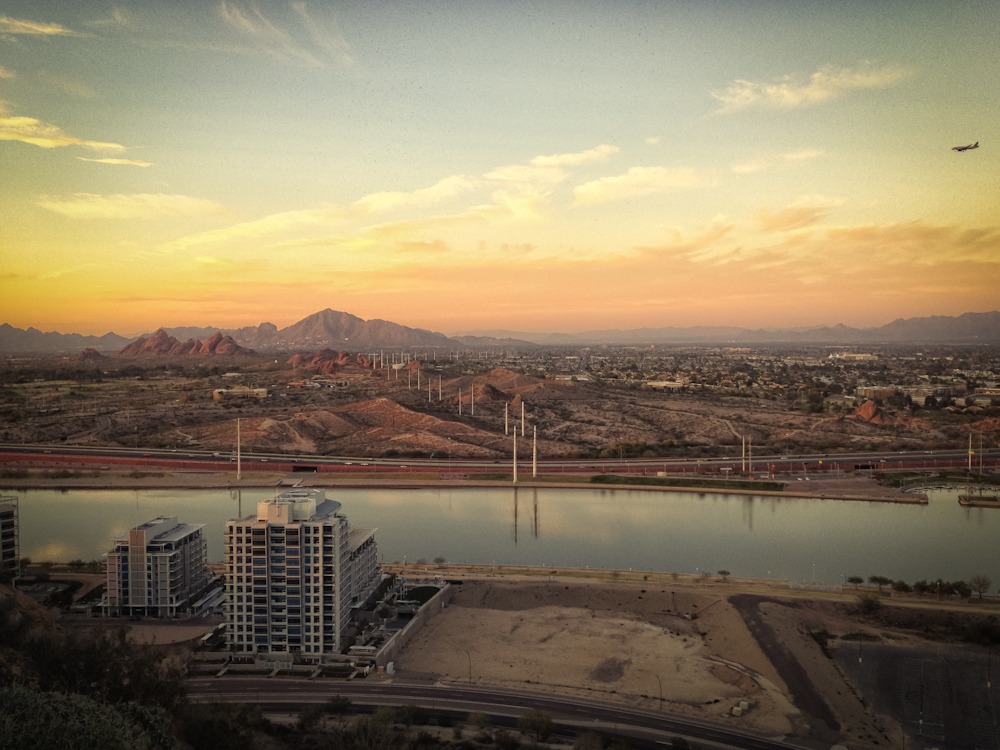 Tempe, AZ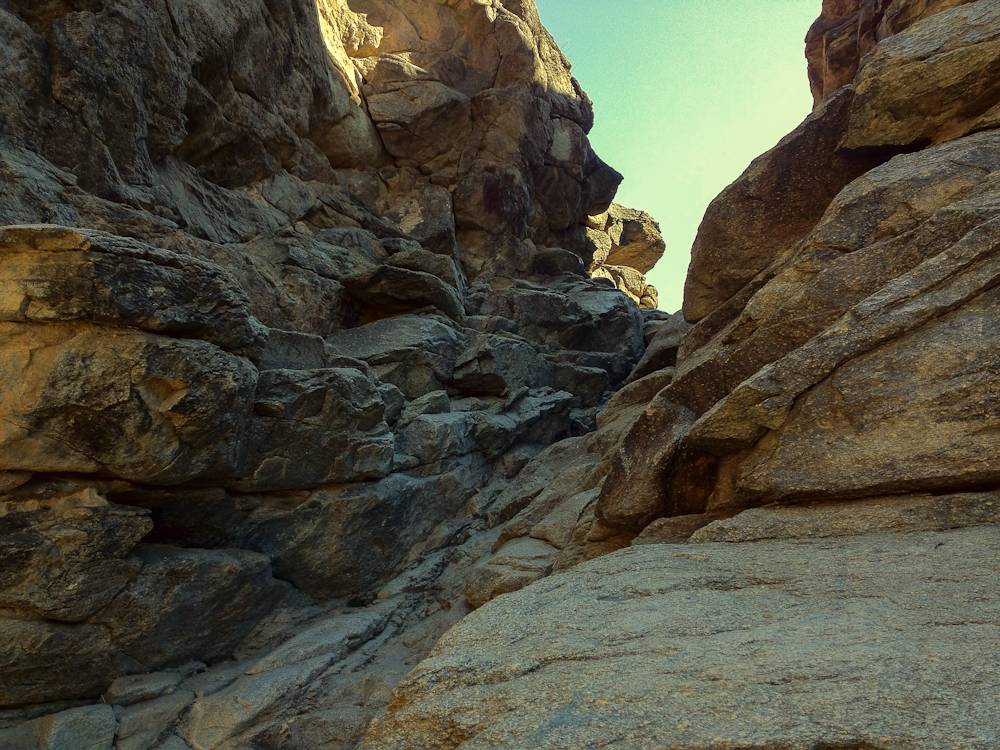 South Mountain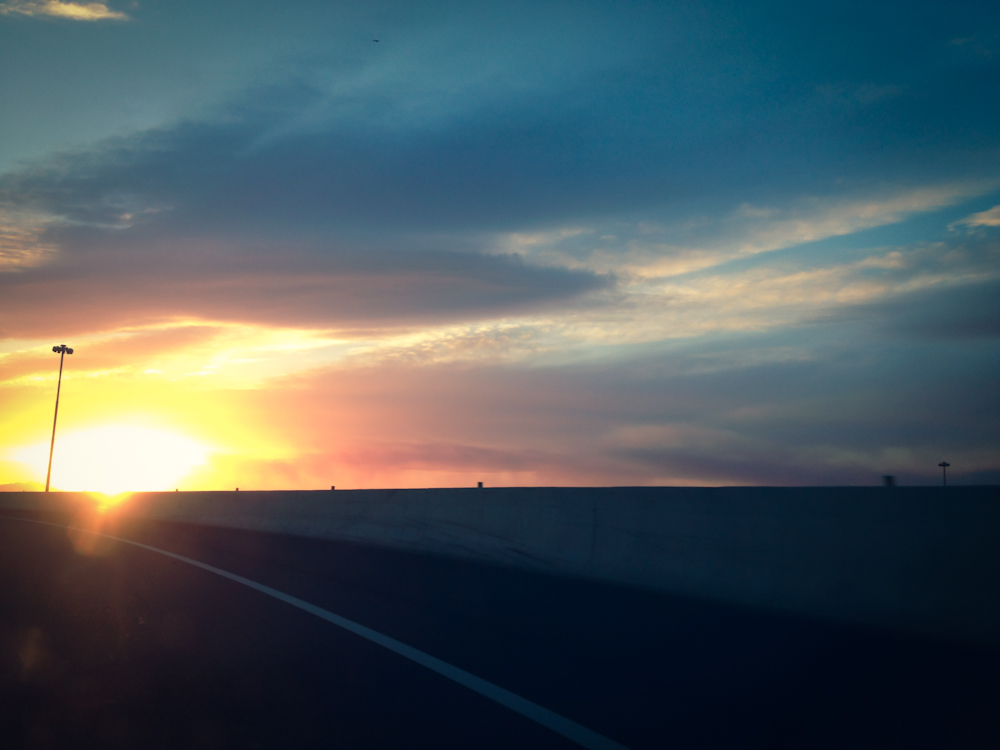 On the road.
As some of you know, I have been working from a $300 netbook for the past year whenever I travel. The netbook is fine for editing text and checking email, but falls short when trying to handle anything more. Luckily I can code most things without the help of an IDE, but coding an image pixel by pixel can be difficult to say the least. Well, I finally gave in a put a Macbook Air on my credit card. Having more pixels on the screen at once is also incredibly nice, and the full-screen function built into Lion comes in handy.
I can also finally have Spotify play in the background while I hop into an IDE or Photoshop for design. I will post an image of the new layout I am working on for a client once finished. What better way to commemorate getting a new laptop made by a company known for design, than to design a website? I think I should have some good rough drafts done tomorrow actually. Sunny really helped me out with the logo. Even her rough drafts are better than what I could have come up with, haha.
Once I get all of my FTP servers set up on here I will update my plugins to include some of my routes that I have been riding while back in Phoenix. I found an interesting route that goes by the "hip" parts of both Tempe and Phoenix, which means awesome hip food at both stops for fuel. Having a laptop that can actually handle a web-based editing interface also means I should be updating this more often, but only time will tell.
Abandoned Car in Phoenix