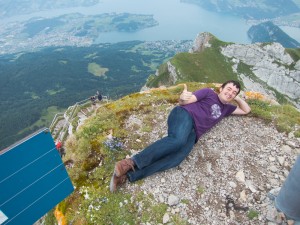 I have lived a few places, but right now I reside in Minneapolis. I love riding my bicycle at night when the streets are empty and the city is silent. I keep myself busy with small projects that others can enjoy. A couple examples being an AJAX powered connect 4 game and an image filter written in PHP to pixelate an image and separate into three colors. I coded the output for an image and also broke it up into floating divs and styles so no images had to be used.
Photography is a passion of mine, probably my main one right now. I would love to eventually do wedding photography, but time seems so limited now days and I still have a lot to learn. My favorite photos are usually from nightscapes, but they all kinds can be quite wonderful. I have some of my favorites under the "photography" link at the top.
If you want to hire me for a project, fill out the contact form. Currently I am well versed in the following:
MySQL Database Architecture and Optimization
PHP (Database Integration, Image Manipulation, Data Manipulation, Etc.)
R (Data Visualization Using ggplot2)
HTML/CSS/Javascript (UI Design, SaaS Tools, WordPress Templating, Simple Websites, Etc.)
Photoshop (Mockups, Retouching, Etc.)

>
If you are looking for some projects of mine, here are a couple made available to the public
Hopefully I will be putting up more projects online, as well as more code as time goes on. I love being able to help people find solutions when possible. If you see my riding around, feel free to say, "hi". I enjoy random conversations.